Skip to Content
Trial Attorney Experience You Can Trust
David Kaufman brings his unique experience as a former prosecutor and Assistant District Attorney to the courtroom to give his clients their best chance of success during a trial. We devise comprehensive strategies and proactively anticipate and argue against the opposing party and lawyers. Our team is committed to preserving the rights of those who have been the victim of someone else's wrongdoing, and if going to trial is what it takes, David Kaufman is set to see every client through to the end.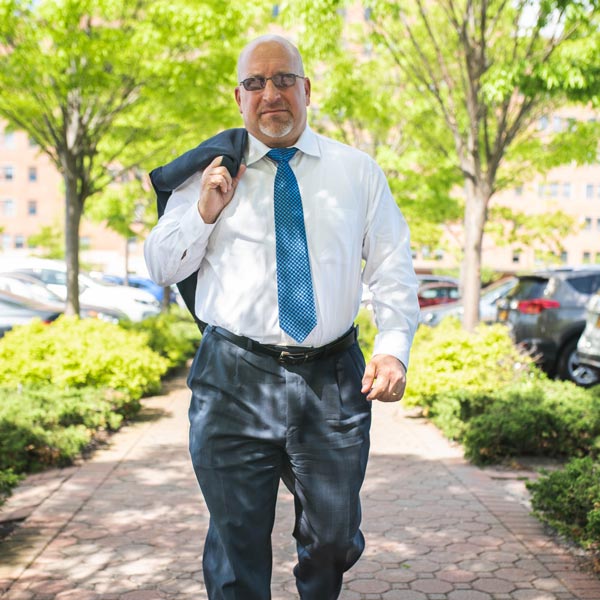 An Experienced Litigator
In some situations, determining fault and holding parties accountable for an accident can be easy to prove. Dangerous settings, negligent behavior, and witness participation can result in a generous and easy settlement. However, other times, a party may be opposed to claiming responsibility or refuse to admit to any wrongdoing. These scenarios often result in one party taking another to court for damages. Attorney Kaufman is prepared to staunchly defend his clients' rights in litigation of all kinds and will use all of his experience for the best outcome.
Representation in All Cases
As an experienced and confident trial attorney, David Kaufman has enough years in the courtroom to stand up to the toughest legal challenges that other parties and their attorney teams pitch. Over the years, he has represented thousands of clients in various negligence cases in court, including:
Construction site injuries
Scaffold falls
Pedestrian knockdowns
Wrongful death
Motorcycle accidents
Vehicle accidents
Victims of crime
Children injured at daycare
Malpractice
And more
Contact a Local Suffolk County Trial Attorney
At The Law Office Of David Kaufman, we are proud of our small firm service with our big firm experience. Having argued on both sides of the law in the District Attorney's office and now as a trial attorney, David offers well-rounded experience and knowledge of the court system that works to his client's advantage. If you have a case that can't be settled out of court, we are here to take it to trial. Contact us today.
Call for a No-Fee Consultation!